Exam and result generation is one of the hardest work for any School, but in KSSEDUMan we have provided one of the best solution to create online result. Few simple steps and results will be ready.
Step – 1
Click on Exam Management >> Add Exam.
In add exam, add exam name. eg. unit test, final exam etc. after click on "Submit" button.
Step – 2
In above two steps we have created Exam names as well as scheduled Exam for classes, now its time to add result.
Step – 3
If you want to add new result, Click Personal Dashboard >> My Class >> select class under which you want to add a result and click  on "Open Class" icon ( Click on "3rd" icon ) as shown in following image.
 Select  "Result"  from long list available under third tab .
In add result, add marks to each subject  and select result eg. pass or fail etc. after click on "Submit" button.

Step – 4
To generate result, click on Class Management >> Result >> View Result. In generate result, select exam, class, division, month and year etc. after click on "Generate Result". After that view the result.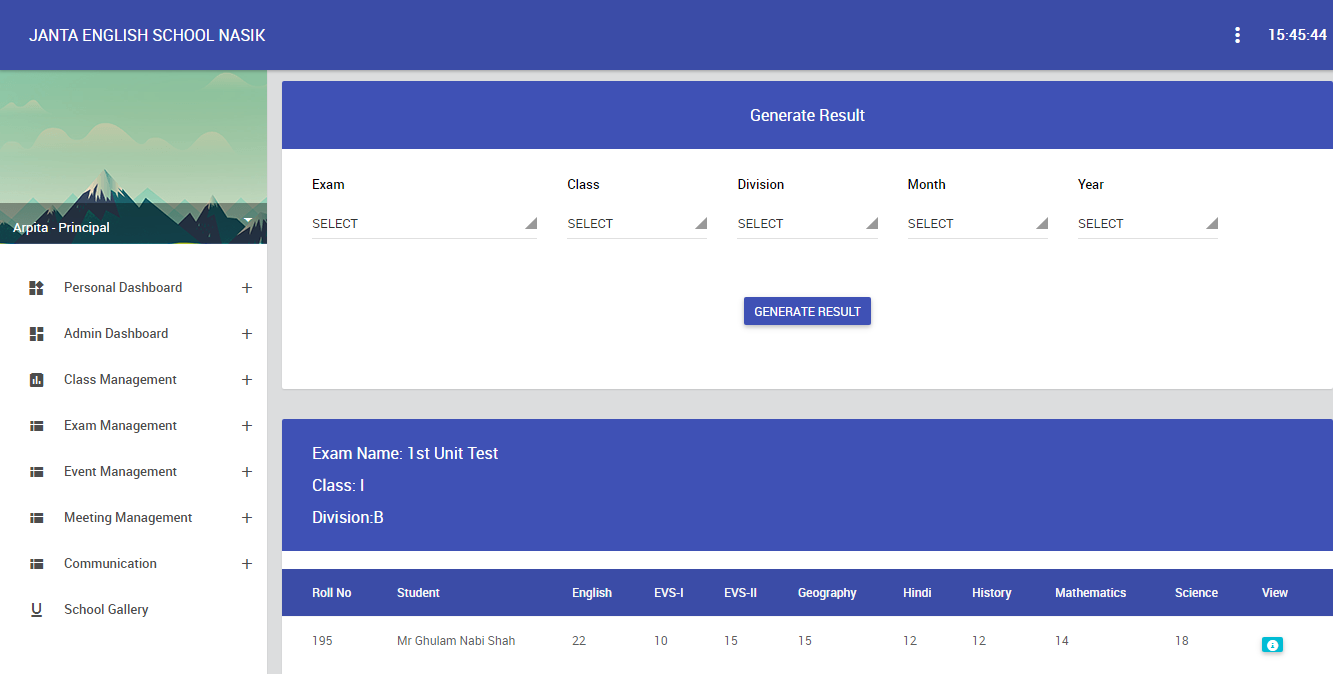 Step – 5
As soon as result submitted , parents/students can check result from Mobile application.
To view the result for parents/students, click on  Exam >> Exam Result >> click on exam name
eg. 1st Unit Test. after that view result to parents.