What is department?
Department is a set of classes under which we can assign different teachers as per assigned classes.
For example, we are adding "Primary Department" , in this department we are adding classes from I to IV, therefore all subject and class teachers from Classes I to IV  come under "Primary Department".
Note : You can use department name as per your requirement as well as assign one employee in multiple departments.
1. Login into the KSSEDUMan admin portal and go to side bar navigation bar, after click on  Admin Dashboard >> Staff Management >> Department >> Add  department, insert information shown in following images
eg. Department name, Description and select type for teachers staff select Teaching and for security staff select "Non teaching". after click on "Submit" button.
2. To close add department page click on this sign ":"  and select "Close" option.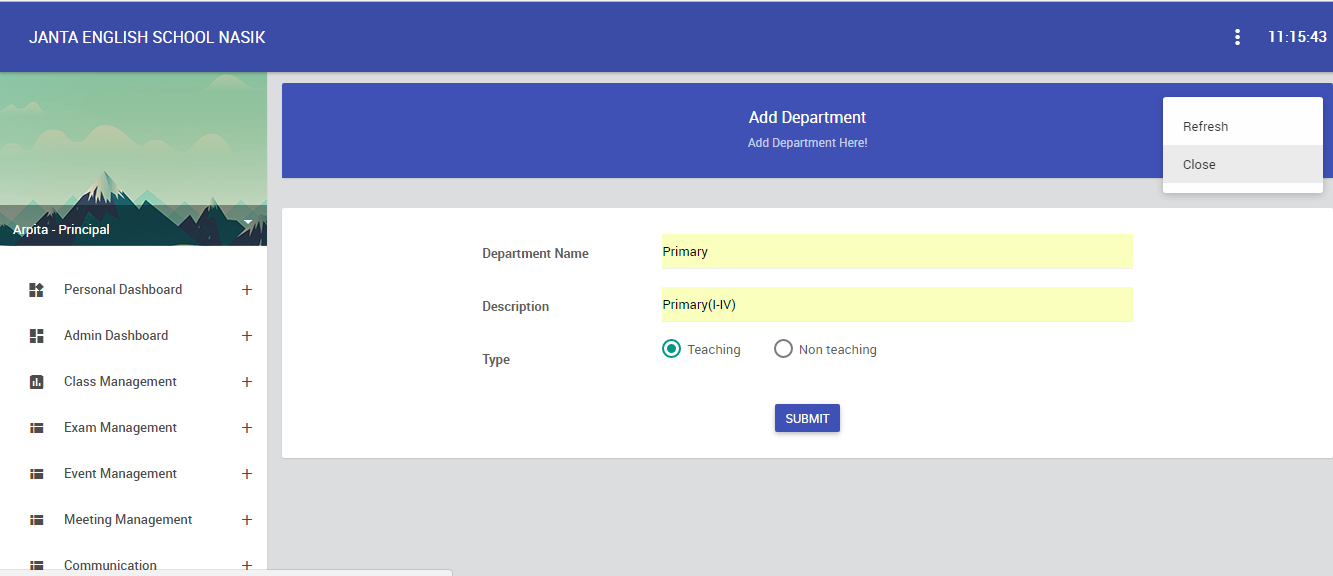 Related Articles
If you have any questions or doubts Give A MISS CALL or CONTACT US on Live Chat Support

 +91-253-238-1234
 +91-7218027379
 KTCHost
KSSEDUMan – The Quickest & Easiest Way To manage school